Industrial robotics assumes itself, together with automation, as one of the pillars of the Fourth Industrial Revolution! The integration of industrial robots plays an extremely important role in the growth of industries, ensuring competitiveness. Keep reading to find out more about this area, what are its main advantages and applications. 
What

is

Industrial

Robotics

?

 
Industrial robotics emerged in the mid-1950s and was one of the fastest-developing technologies, constantly leaving its mark on the industrial environment. Tasks that are monotonous, repetitive, and even dangerous for the worker, a robot does it with high precision in a more economical way.  
Besides, robots achieve process optimization, since they work without breaks, produce in greater quantity and at lower cost, so the increase in productivity is exponential. 
Key

Advantages

and

Main

Applications

 
The implementation of automation systems with robots brings several benefits to companies, as the technology makes industries competitive. Some advantages of industrial robotics:  
Increased safety in the execution of risky tasks; 

 

Reduction of production costs; 

 

Greater possibility of analysis and quality control; 

 

Product standardization; 

 

Productivity increase.

 
Robotics can have several applications and work in different industry sectors. At ESI, we are multi-sectored, which means we work across several areas, such as food, automotive, metalworking, medical, construction, polymers, cork and ceramics.  
Regardless of the industry, robotics is synonymous with productivity. 
Thus, this technology can be applied in different tasks, such as assembly operations; item transportation; feeding systems; material cutting tasks; welding; palletizing, among others.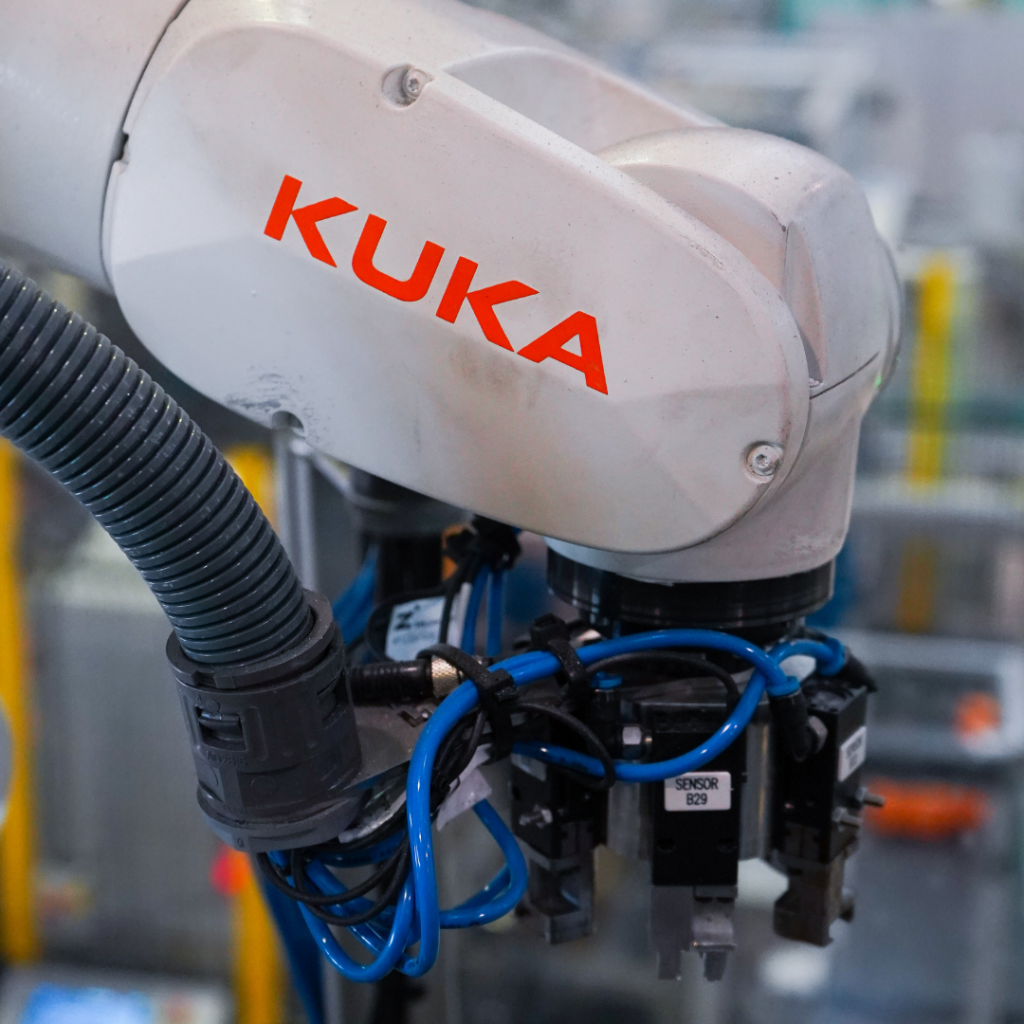 SOME INDUSTRIAL ROBOTICS SOLUTIONS DEVELOPED BY ESI: